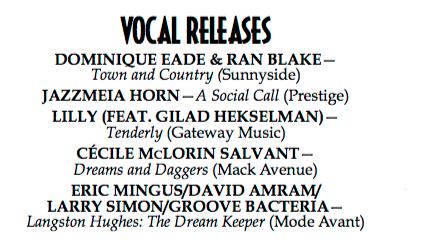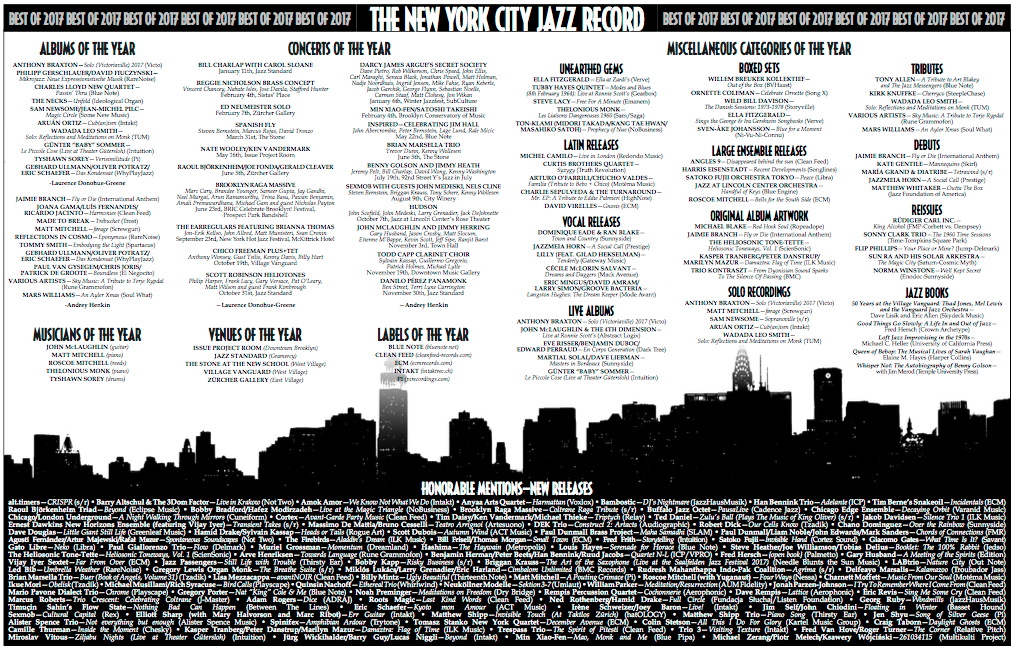 Dear All.
I am truly HAPPY & GRATEFUL to let you all know that my latest album, Tenderly (feat. Gilad Hekselman) has been chosen as one of the five BEST VOCAL RELEASES 2017 in The New York City Jazz Record!
I feel proud to be in this category at all, and furthermore to share it with the jazz singers Jazzmeia Horn, Cecile McLorin Salvant, Dominique Eade and Eric Mingus. Wow! A big and warm thanks to everyone at The New York City Jazz Review for the good news!
It is overwhelming and a bit surreal..but in a very nice way! Sometimes life smiles at you and rewards you with good things when you are least expecting it :)
Furthermore, the album is also being mentioned in the VOX NEWS column of the same January Issue of the The New York City Jazz Records (page 11), and it was also featured in the RECOMMENDED NEW RELEASES by the editor, Laurence Donohuse-Greene!
Please visit  www.nycjazzrecord.com to download the January Issue for free, or if you happen to be in New York City, you can pick a physical expample up at many venues there all month long!
With much love and gratitude,
Lilly