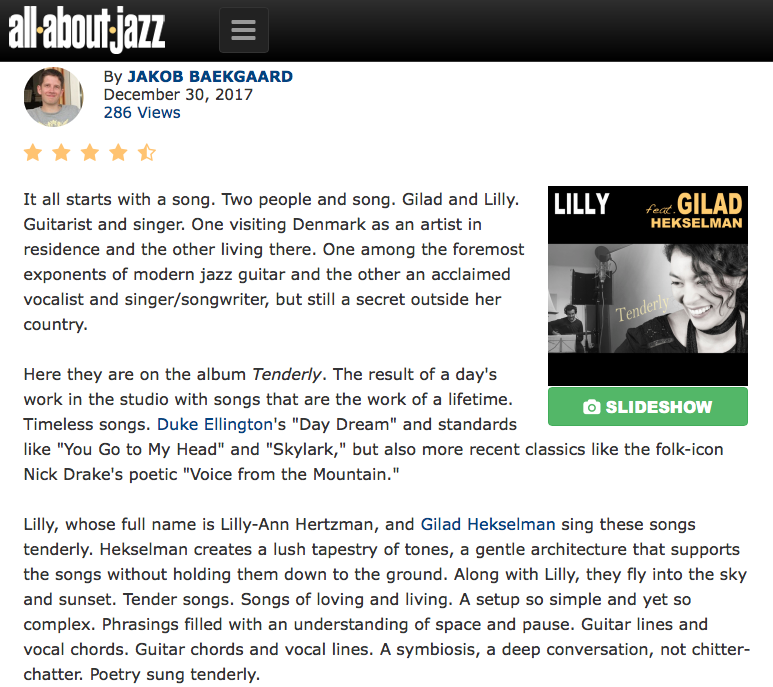 Dear all.
I am really happy to have received a really nice review in All About Jazz, and many stars too to go along with the fine words...4,5 stars out of 5!  I am so grateful that the music I made with Gilad on this album is liked a lot once again :)
The author of this review, Jakob Bækgaard, furthermore liked the music so much that he has included it on his list of BEST RELEASES 2017. Thanks a lot!
Here is a link to the review.
Big hug,
Lilly