Biography
LILLY (aka Lilly-Ann Hertzman) is a singer, songwriter, composer and producer from Denmark who has received great reviews for creating evocative songs and soundscapes of a rare kind and with a personal expression and sound. Her inspirations and influences are many and goes across genres like jazz, singer-songwriter, folk(lore) and pop. Her origins also cross borders, with a mother from Japan and a father from Denmark. 

Music & collaborations
Lilly has released two highly acclaimed albums with lyrics in English, Before The Crossing (2005) and Love Is A Sound (2009)  and recently she released her third album, and the first with lyrics in Danish, titled Menneskeblomst (2016), a selfinvented word that means Humanflower. On Dec 1st 2017 she released the duoalbum, Tenderly (feat. Gilad Hekselman).

Lilly has played, recorded and collaborated with some of the finest, most talented and versatile creative musicians in Scandinavia, Europe and US. 
Among others Lew Soloff (US), Aaron Parks (US), Gilad Hekselman (ISR), Gustaf Ljunggren (S), Anders AC Christensen (DK), Jonas Berg (S), Jeppe Kjellberg (DK), Thommy Andersson (S), Krister Jonsson (S), Jacob FIscher (DK) and others.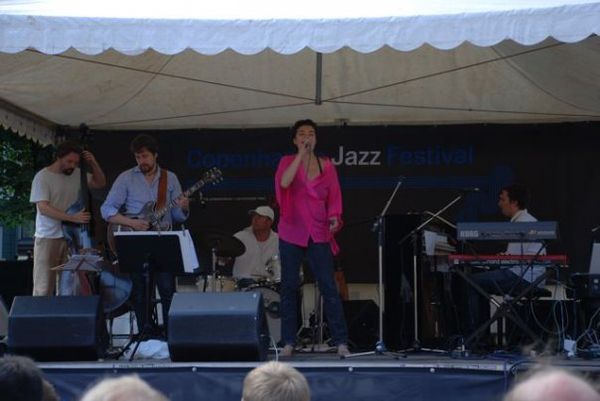 Background & inspirations  
Lilly graduated from The Royal Academy of Music in Silkeborg/Aarhus, Denmark in 1998, from a department of music & movement (CRMB). It had a particular focus on the rich musical cultures of Africa, Brazil and Cuba, as well as jazz, pop and rock.  Here Lilly could combine and develop her love for both music and movement/dance, that she had exercised since childhood.
While growing up she recalls being quite fond of an album with Simon & Garfunkel and one with Louis Armstrong from her parents recordcollection. But, all kinds of music from the radio during the 1980´s was listened to and led to a liking for Michael Jackson and Prince in particular.   
In her teens she borrowed many albums from the musiclibrary, and listened to Billie Holiday, Ella & Louis, Sarah Vaughan, Duke Ellington, Frank Sinatra, Chet Baker, Stevie Wonder, Pat Metheny, Miles Davis and Bill Evans among others.  
The first album she ever bought was The Joshua Tree by U2, that was produced by Daniel Lanois whos music and soundscapes Lilly has liked since then.
The jazzsinger and songwriter, Abbey Lincoln, has been and is another big source of inspiration, as well as Joni Mitchell, Peter Gabriel, Milton Nascimento, Radka Toneff, Johnny Hartman and Shirley Horn. 
Album in Danish 
In March 2016 Lilly released her third album and the first one in her native tongue, Danish. The title is Menneskeblomst which means Humanflower. After two rather big albumproductions Lilly wanted to keep it simple in both proces and production.  
With the assistance of the fabulous multiinstrumentalist, Gustaf Ljunggren (S) this became possible. He and Lilly also produced the album together, and had brilliant musical company from the doublebassplayer, Anders AC Christensen (DK) on a handful of songs and the worldclass trumpetplayer and Lilly´s dear friend, Lew Soloff (US) on a couple of songs. He also plays on Lilly´s former albums but this was sadly to be his last apperence on a recording with Lilly, since he suddenly passed away shortly after they were done.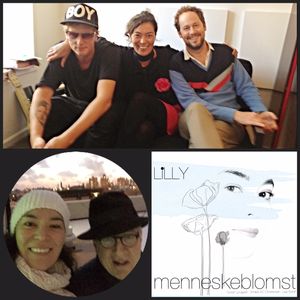 New international projects 
As a member of the Danish songwriter/composer association, DJBFA, Lilly was given an opportunity to have the New York based pianist and composer, Aaron Parks (US) as her International Jazz Mentor during a year in 2014/2015. This has resulted in new songs in English, that Lilly is working on now with an album in mind that she plans to record with Aaron Parks and some other wonderful musicians.

In 2015 she met the the Israelian-born and New York based guitarist, Gilad Hekselman, in Copenhagen as a part of his Artist In Residence program via Jazz Danmark. They went in the studio for a day and some of these recordings was released on the album Tenderly on December 1st 2017 to much internationally critically acclaim.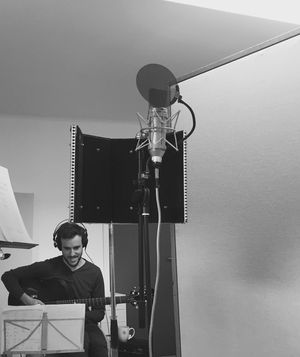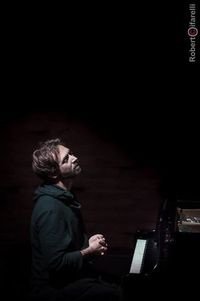 "

Lilly Spellbounds! With her expressive voice and sense for good arrangements, Lilly strikes a personal expression which doesn't really have any pendants. A rare and beautiful listening experience"
— Jyske Vestkysten, Danish newspaper about the album Love Is A Sound (2009)